OUR PASSION
The M Ranch Sauna was created by Terry & Jenny Majamaki. We love how sauna makes us feel and enjoy taking sauna 2-3 times each week. It's the perfect complement to our endurance event business and lifestyle.
Yet we also know that not everyone has regular access to sauna, especially a traditional Finnish sauna experience. Thus, we created M Ranch Sauna to share our custom-built sauna for others to experience and enjoy. We hope you are able to come to experience our sauna service and enjoy it as much as we do.
CUSTOM BUILT
[Terry] My entire family is Finnish, my father built a sauna in the house I grew up in, over the years I have always cherished the opportunities when I was able to enjoy a sauna. It's ingrained in the Finnish culture, something I feel my Finnish roots.
When we moved to Stallion Springs in 2018 our property had room for building a sauna someday in the future. The moment I saw the spot behind the house I said to myself, that's a perfect spot for a sauna.
Jump ahead to 2020 when the COVID-19 pandemic hit, locked down California, and brought our race business to a halt, all of a sudden we had some extra time on our hands. We decided then, it was time to build the sauna.
Starting from scratch, we did all the research and work to build our structure and make the best possible sauna we can. Ensure it will last forever, by meeting all building and code requirements, picking the right materials, and very important in choosing cedar wood for the interior and a great wood-burning sauna stove. We went with a Kuuma stove which is known to be extremely well built and very clean and efficient for heating and burning wood.
We built two structures, each 10x12', about 10' feet across from each other.  One is the changing room (and cool down in the winter), and the other is the sauna and shower room. We also built-in an outdoor shower and have plans to add a dunk tank and wrap-around deck to relax and enjoy the beautiful Stallion Springs mountain scenery.  The experience will only improve over time.
You can even see the entire build progress which was documented through Terry's Instagram stories that are saved as highlights on his profile, check the "Sauna Build 1-8" to see video progress from nothing to finished product and everything in-between.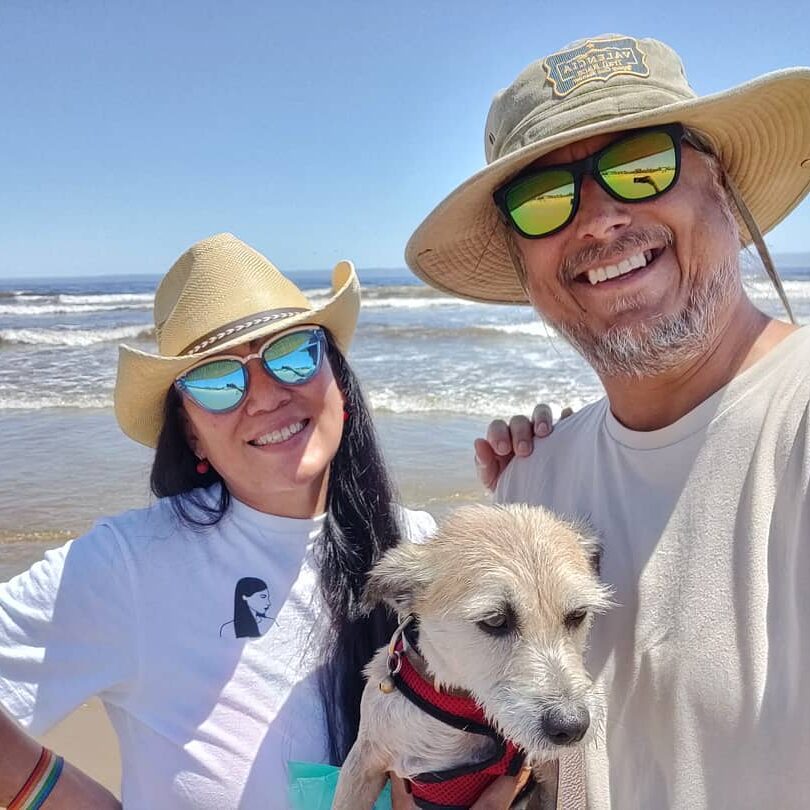 TERRY & JENNY
We are the founders of New Global Adventures, where we create endurance events from 5k runs to 100-mile ultramarathons. We love creating great experiences, helping people live healthy and fulfilling lives through running. The M Ranch Sauna is a new addition to our business of creating great experiences.
When not working on our races we enjoy a simple life at home with our dog Buck, often running, gardening, taking sauna, enjoying good food and friends.
BUCK & PARIS
It turns out that our dogs Buck & Paris love to take sauna. Once they realize we are going to take sauna, they are at the door before us ready to go in. They climb up to the top bench and take in the heat with us, once they've had enough they get up and ask to go outside to cool down.  They usually do 1 to 2 sessions with us. They must have some Finnish in them. Woof, woof!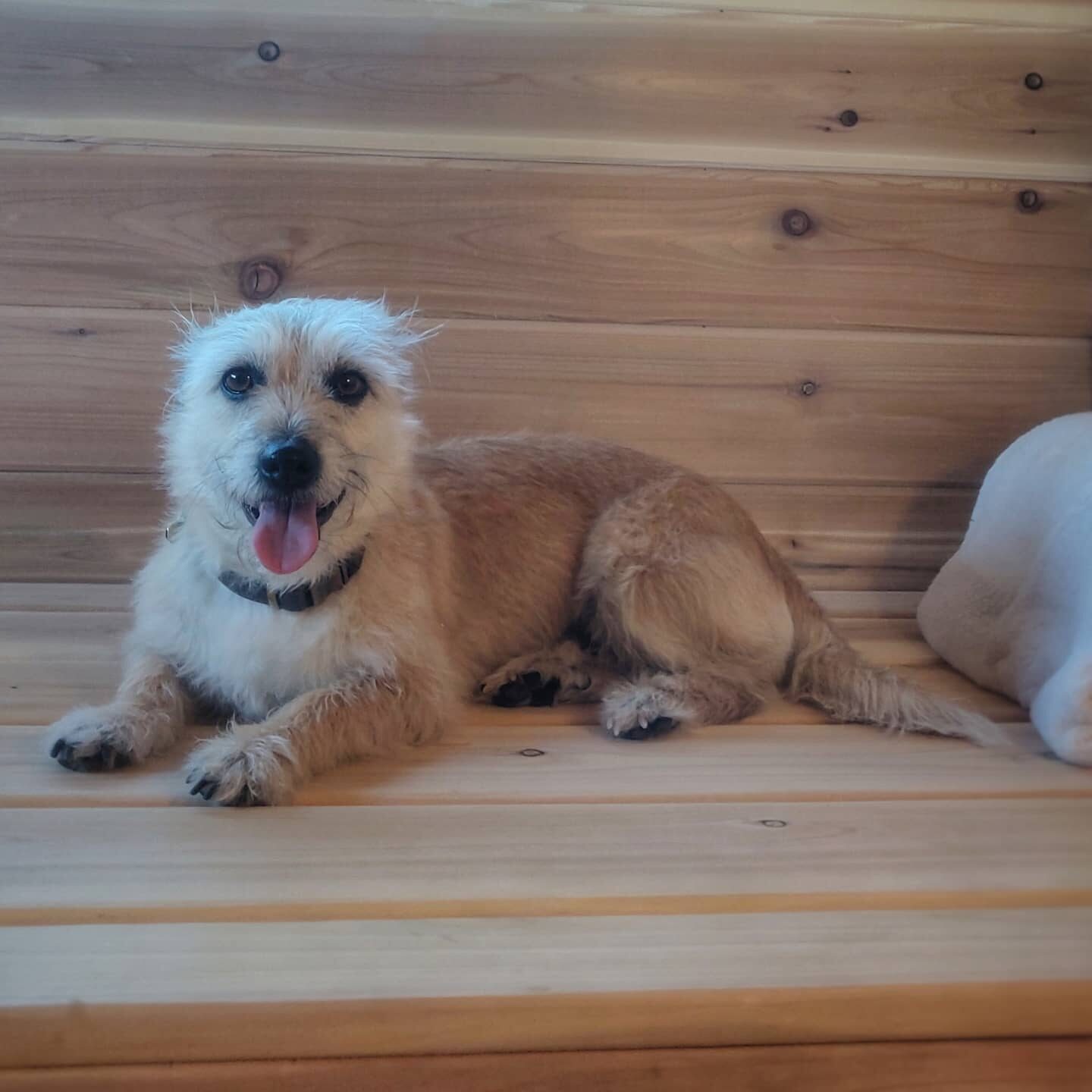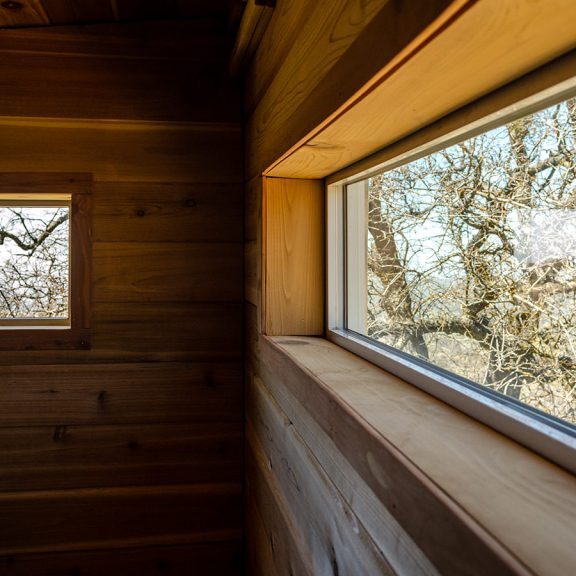 CONSULTING
Interested in having a sauna built on your property? There are many options for home saunas, from the basic closet sauna, barrel sauna, kits, to full custom structures like our sauna. We offer services to help guide you in building your dream sauna. Contact us today to learn more.
A good sauna session helps you free your mind, body, and spirit, it's the perfect reset for daily life.
— Terry Majamaki